5 Digital Marketing Must-Implement Tips to Add to Your 2021 Resolutions
December 09, 2020 | Written by Jesy Herron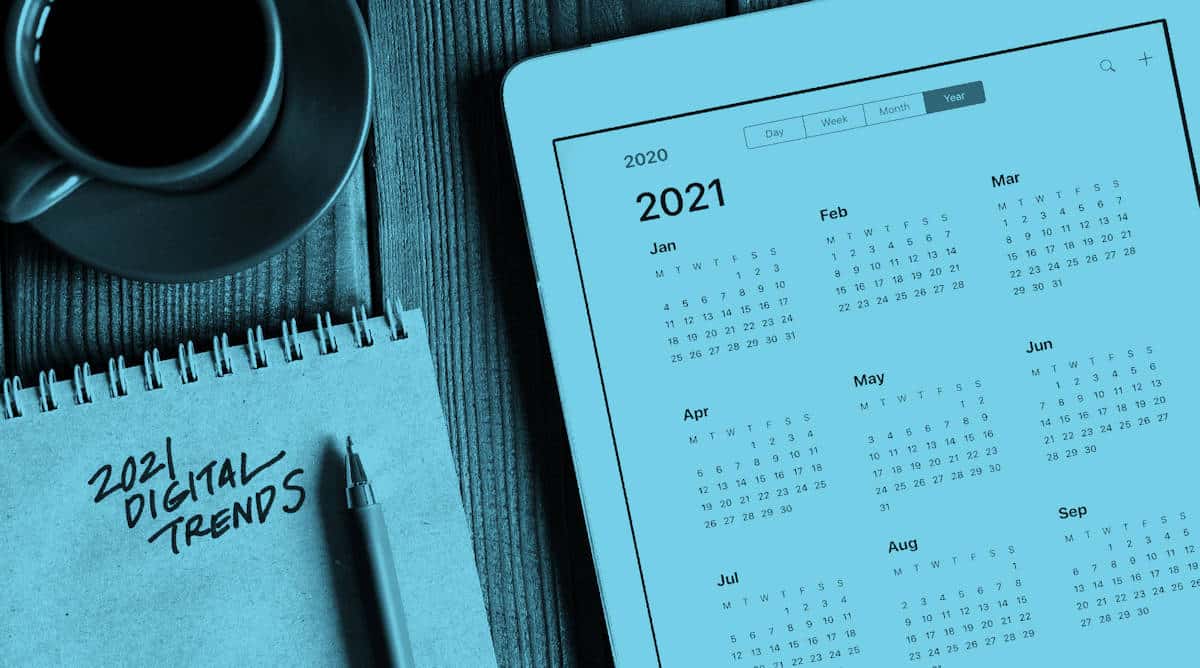 It is no surprise that 2020 took all marketers for a loop, forcing us all to revise our marketing plans that blew up in front of our very eyes. 2021 is just around the corner, which gives everyone a fresh start to reach our digital marketing goals.
The Marketing Collective has boiled down the top five digital marketing must-implement tips to inform you of low-hanging fruit and energize you for a successful 2021.
Tip #1: Triple-Check That Your Website is Mobile-Friendly
This seems like a no-brainer and something that you should have done a few years ago, but we understand that things can fall through the cracks. Mobile-first is no longer just nice to have – it's a must and should be prioritized at the top of your digital marketing checklist. In March, Google is switching to "mobile-first indexing," meaning sites that currently perform well on mobile rise to the top of search results. While Google has always said mobile is important, it is now a major factor in how your site performs in search rankings. More clearly stated, if your site doesn't provide a great experience when a user is on a mobile device, it won't get ranked anymore. Take the mobile-friendly test here and let The Marketing Collective know if you need our help.
Tip #2: Update Your Google Business Listing
When searching online for a particular organization, have you noticed the area on the right of the screen that typically gives you the address and other contact information and tells you when the business will close? There is more to this search listing real estate on Google that should be leveraged, and it's called a Google Business Listing (GBL). Just as you pay great attention to your on-page Search Engine Optimization (SEO), you should pay attention to GBL and keep it up to date with attractive pictures of your organization, positive customer reviews, and a geographically defined service area which will help your business show up when users type "near me" in their search.
Tip #3: Don't Ignore Social Media Channels
We know the importance of social media – it was one of The Marketing Collective's 2020 Resolutions as we asked you to focus on building your social media presence. Now that you have your audience on LinkedIn, Facebook, and Instagram, it's time to increase your reach and reengage. Put your content to work by leveraging the amount of time people are spending online researching organizations, brands, and products with regular postings, monitoring and spending dollars to continue attracting the right audience.
Tip #4: Review Your 2021 Digital Marketing Plan
Your business goals are defined, you know your target audience, and you've spent time and money on creating new content. But have you really reviewed your digital ecosystem recently? This tip should be a no-brainer: conduct a simple review of your 2021 digital landscape to ensure your organization is positioned to keep up with the competition. Click through your website, review your Google Analytics, and make sure it's easy for your prospects to reach you. The Marketing Collective has you covered if you need a refresher on the elements of a successful digital marketing strategy.
Tip #5: Stay Calm and Keep Evolving
Much is asked of us as marketers – we're exercising our creative brains, partnering with the sales team to bring in new business, ensuring budgets are met, and on top of that we need stay abreast of new trends as they come our way. Whew, that's a lot! Our fifth and final tip is to stay calm and keep evolving. Utilize your trusted partners, such as The Marketing Collective, to work with you on creating a customized digital marketing plan that maximizes your budget and helps you meet and engage with your customers.
Our digital marketing experts are ready to be an extension of your team, helping you stick to your 2021 marketing resolutions. Stay calm and reach out today.